---
Lyme Disease - Mystery Solved!
Wednesday, March 28th     7:00pm - 8:30pm
From the Central Mass Lyme Foundation, Creator Michele Miller will answer questions you might have about Lyme disease.  Their foundation was created to help raise awareness, educate, and provide advocacy so that the general public can be empowered to take back their health.
Central Mass Lyme Foundation is a 501c3 non-profit organization created to help those battling Lyme disease as well as other tick-borne illnesses.  It is an
 all-volunteer organization working to raise awareness, educate, teach prevention, and provide support.
---
A Dad's Eye View

with Jackson Gillman
Wednesday, April 4th
7:00pm - 8:15pm 
For anyone who has helped raise a child, Jackson will have you laughing (and sighing!) in recognition of the challenges and delights of child-rearing in this endearing comedy/music revue.
"...interspersed throughout his engaging patter are songs Jackson has either written or collected to sing to his daughter or illuminate the parental condition…very sweet…funny stuff…not to be missed."
---
History of the Central Mass Railroad
with Ed Sterling
 
Thursday, April 5th
7:00pm - 8:30pm
Join us for this unique venture into the past!
Ed Sterling will talk about the history of our local Central Mass Railroad, known as "The Central Mass," from its beginnings in the post-Civil War years to its sad end in 1980. Using both physical and digital maps, and many photos, he will take the audience to 'see' the stations as they were, where they were located, and as they appear today.  
Ed has been studying the history of the Central Mass Railroad for almost 20 years, and has acquired an extensive book and photo collection on the Boston and Maine railroad, which operated the Central Mass Railroad for most of its history.
This program is a joint effort of the Lunenburg Public Library
and the Lunenburg Historical Society
---
You can download audiobooks onto your phone?
Use the new Libby App and and choose from thousands of titles.
          Spring is right around the corner.

          Get out for a walk and take a book with you!
          Meet Libby HERE
---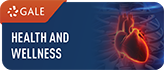 With Spring comes new beginnings.  Get healthy and stay healthy.  Use this Gale Resource to explore many health-related articles, understand tests and procedures, or read up on therapies and treatments.
---
Spread the News!  We've been Chosen!
During the month of March, every Community Bag sold at the Lunenburg Hannaford Store will generate a $1 donation to support the Friends of Lunenburg Public Library!
Thank you, Hannaford!
Visit the Hannaford Helps Reusable Bag Program at:
newhannaford.bags4mycause.com
 
---
FEATURED MUSEUMS FOR MARCH
The Worcester Art Museum (WAM) houses over 38,000 works of art dating from antiquity to the present day and representing cultures from all over the world. WAM opened in 1898 and ranks among the more important art museums of its kind in the nation. Its holdings include some of the finest Roman mosaics in the United States, outstanding European and American art, and a major collection of Japanese prints. 
The Museum of Science (MoS) in Boston is both a science museum and indoor zoo.  One of the world's largest science centers, the MoS is ideally positioned to lead the nationwide effort to promote engineering education awareness by bringing science, technology, and mathematics alive through its exhibits and programs.  The museum is also home to over 100 animals, many of which have been rescued and rehabilitated from various dangerous situations.
The Friends of the Lunenburg Library are eligible to request Museum Passes to many museums, zoos, and living environments
throughout the State.
Join the Friends today and experience these cultural activities.
---
Please enjoy the
Camera Club of Central New England (CCOCNE) Exhibit
when you visit the Library.
Their displays will hang until March 31st.
Learn more about CCOCNE HERE
---
Sign up for the Lunenburg Public Library monthly newsletter.
Call the Library at 978-582-4140; or email:  hbuiwit@cwmars.org
(NOTE:  If you have signed up, but did not receive the latest newsletter,
check your SPAM folder.)