---
In observance of Memorial Day,
the Library will be closed on
Monday, May 29th
---
---
We are looking for volunteers to help set up and break down for the Book and Bake sale.  Help is needed Thursday, June 1st from 10:00am - 8:00pm for setting up; and Saturday, June 3rd from 2:00pm until completed for breaking down.  Please let us know if you would like to help.  Stop by the Library or call us at (978) 582-4140.
The Friends of the Lunenburg Public Library THANK YOU!
---
Learn to Make a Quilt
Wednesday, June 7th    7:00pm - 8:30pm
Presented by Members of the Mothertown Quilters of Lancaster
Come and learn the steps involved in making a quilt.  Learn about fabrics, designs, batting, piecing, and finishing off.  Although you will not be making an actual quilt, you might learn that it is easier than you think!
The Mothertown Quilters are there for support
and have offered follow-up sessions if needed.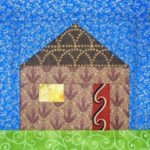 Mothertown Quilters
Lancaster, MA