Message From the Director
Why Empty Shelves at the Lunenburg Library?
In case any of you are wondering why there are empty bookshelves in the Library, let me take a few minutes to explain.  The overarching goal is to ensure that the collections reflect the needs of our patrons.  The new Library was set up back in 2005 when Libraries still needed reference books and large non-fiction collections so the larger space in the main room was given up to the nonfiction collection and the smaller section was given to house the fiction collection.  The increased use and availability of the Internet, e-books, and databases as sources for nonfiction information has decreased the need for hardcopy nonfiction in libraries.  The other critical factor, most especially for nonfiction, is that the books have current information. We do not want to be giving people information that is out of date.  This means that at least two times a year we are checking the collection for both books that have not circulated in the last two years and also books that have outdated information.  These are then "weeded".  We will always need current nonfiction such as cookbooks, history, biographies, parenting books, self- help books and so on, but less of them.  Not to worry -- we mark some materials in both fiction and nonfiction as "classics" with a special sticker – meaning that they never, ever get weeded.  I am investing more funds into purchasing books deemed to be classics (fiction and nonfiction) in the Library of America series as these books are published to last and they help me identify the real classics that reflect our American history and culture.
The demand for fiction at the Lunenburg Library is increasing all the time – there are just so many more authors that our library users want.  Fiction is taking up more and more room.  When we ran out of space we juggled segments of the collection giving large print and science fiction their own areas.  But we have also had to weed the fiction collection sooner and more often than I would have liked to provide space for the newer books.  So about a year ago I embarked on a plan to swap the nonfiction and fiction collections so the fiction collection could just grow as our user's need for it does.  The nonfiction collection had to be weeded first.  It was time to do anyway as there was a lot of outdated material in that collection.  So the empty shelves mean that we are done with weeding and ready to make the switch of the collections.  I am very excited about this as it reflects more closely what our library users are looking for at the LPL.  The outdated materials do go into our book sales and the money from that goes back into the Library's collections and programs.
Please feel free to contact me directly if you have any further questions.
Best ~ Martha Moore, Director, Lunenburg Public Library
---
Saturday, January 20th      10:00am - 12:00pm
Join Maia Wentrup, Licensed Massage Therapist and Independent Young Living Distributor, for an informative and fun two-hour workshop.  You'll learn all about essential oils, what they are, what they could do for you, and how you can use them in your own home and family.  You will have a chance to smell the oils, test them out, and even bring home something that you made! 
               Read more about essential oils here.
                    No registration required.
                        All ages are welcome!
---
Book Discussion with
Justin Locke
Author of
Principles of Applied Stupidity
Wednesday, January 24    7:00pm - 8:30pm
The word 'stupid' comes from the Latin 'stupidus' which means to 'be astonished'.
This book challenges the conventional wisdom and gives you some very handy tools to deal successfully with virtually any management situation.  You may very well 'be astonished' at the power, freedom, and opportunity that will be yours after reading this book and attending this discussion.
---
Throughout this coming year, the Library will be conducting a series of programs which will focus on a variety of topics that address the issues and skills necessary to run a successful nonprofit.  This month's
program will focus on:
INTRODUCTION TO FUNDRAISING and GRANTS RESEARCH
FOR NONPROFIT ORGANIZATIONS
Saturday, January 27th     1:00pm - 3:00pm
Speaker and Creator of the Grants Resource Network, Martha Moore, will provide an overview of the different types of fundraising and which is the best type for your nonprofit.  Using the most powerful tool for locating the right funders, the Foundation Directory Online, will also be explored.
SPACE IS LIMITED -
PLEASE SIGN UP HERE
---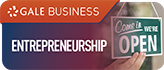 Use this Gale Resource for your startup business or one that is already established.  Tools such as Glossary, Business Topics, How-Tos, and even Legal Forms
are all here.
---
The Library has available
3 types of eReaders
for you to borrow?
Download multiple books
onto one device!  
Kindle Paperwhite          YOGA Tablet                      iPad Air
      by Amazon                   by Lenovo                       by Apple 
(For borrowing terms, click here)
---
FEATURED MUSEUMS FOR JANUARY
The Concord Museum is a museum of local history located at 200 Lexington Road, Concord, Massachusetts.  It is best known for its collection of artifacts from authors Ralph Waldo Emerson and Henry David Thoreau.  
Founded in 1886, the museum's collections started around 1850. Few collections of early Americana are as old or as well documented.
The museum's collection of 17th, 18th, and 19th-century decorative arts includes furniture, clocks, looking glasses, textiles, ceramics, and metalware.  Enjoy the historic beauty of the period rooms, and participate in the family-friendly hands-on activities.
The Discovery Museums
The Discovery Museums is a non-profit science and children's museum in Acton, Massachusetts.   Established in 1982, the Children's Discovery Museum and the Science Discovery Museum share a 4.5-acre campus.
Let your child's imagination and curiosity lead the way through ten themed, immersive learning environments that are fully hands-on and encourage imaginative play.
This transformed Victorian-style house is an ideal setting for young toddlers through early elementary age children to pretend, discover a bit about themselves and their world, and enjoy quality together time with friends and caregivers.  (The Science Discovery Museum is currently closed for expansion and renovation until January 2018.)
The Friends of the Lunenburg Library are eligible to request Museum Passes
to many museums, zoos, and living environments throughout the State.
Join the Friends today and experience these cultural activities.
---
Sign up for the Lunenburg Public Library monthly newsletter.
Call the Library at 978-582-4140; or email:  hbuiwit@cwmars.org
(NOTE:  If you have signed up, but did not receive the latest newsletter,
check your SPAM folder.)